Professional Storyboard Design Services
gridsglobal
Pre Production
Why Choose Us for Character Design?
Unleash Creativity: Our artists are experienced in breathing life into characters across various genres, from cartoons and animations to video games and marketing campaigns. We excel at capturing the essence of your vision and infusing it with our creative expertise.
Tailored to Your Needs: GridsGlobal believes that character design is a collaborative process. We take the time to listen to your ideas, understand your goals, and work closely with you to develop characters that align perfectly with your project requirements. Your satisfaction is our top priority.
Attention to Detail: From the smallest nuances in facial expressions to the intricate details of costumes and props, GridsGlobal team pays meticulous attention to detail. We believe that it's these finer elements that truly bring a character to life, making them relatable and memorable to your audience.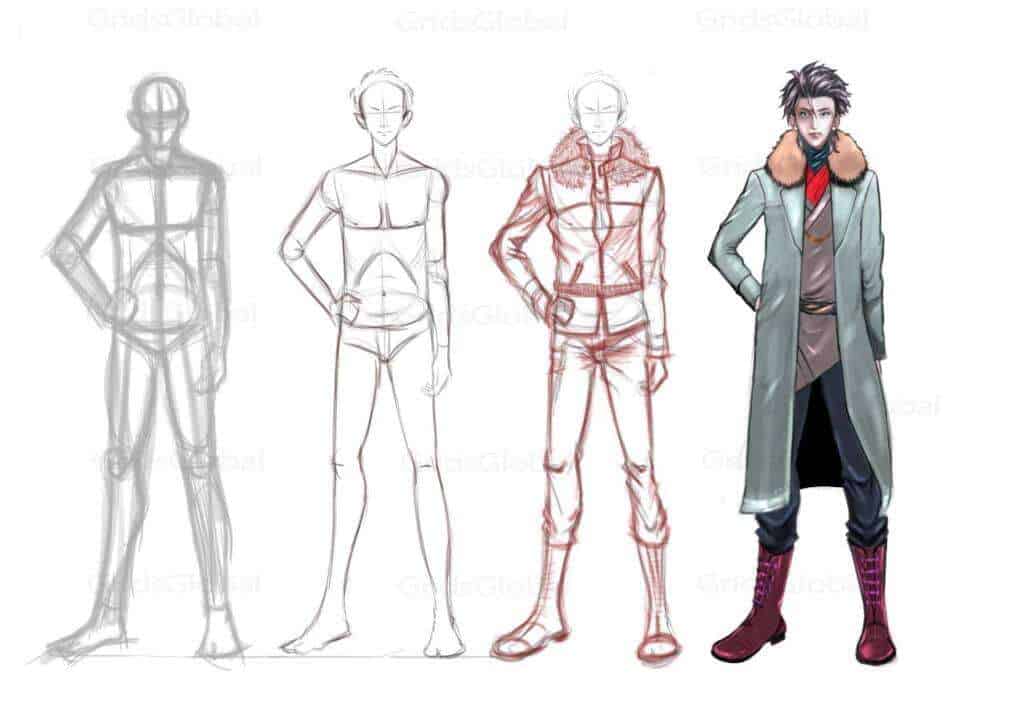 Character turn around:
GridsGlobal team specializes in providing 360-degree views of your characters, allowing you to explore every angle and detail. From front-facing poses to dynamic action shots, we capture the essence of your characters in stunning visuals. With Character Turnaround, bring your characters to life like never before. Contact us at GRIDSGLOBAL! today to learn more and elevate your character designs to new heights.
Story board Services:
Craft compelling narratives and visualize your ideas with our expert Storyboard services. Our talented team of storyboard artists helps you bring your stories to life, frame by frame. From concept development to detailed illustrations, we meticulously plan out the pacing, composition, and flow of your narrative. With our Storyboard services, you'll have a powerful visual blueprint that guides your project from start to finish. Whether it's for film, animation, advertising, or any creative endeavor, we ensure your story resonates with your audience. Contact us today to explore the possibilities of storytelling through our exceptional Storyboard services.
Our artists are skilled in creating characters of all types, shapes, and sizes. Whether you're looking for whimsical and fantastical creatures or realistic and human-like personas, we have the expertise to deliver characters that will leave a lasting impression.
We are aware that every project must be completed on schedule. The GridsGlobal team is dedicated to providing top-notch character designs by the specified timeframes, ensuring that your project continues on course and achieves its goals.
We are committed to offering premium StoryBoard design services at competitive prices. Our price options are made to fit a range of budgets without sacrificing quality. We want to provide you with outstanding value for your money.
Remember, at GRIDSGLOBAL, we don't just design characters; we craft unforgettable experiences. Let us bring your imagination to life and help your project stand out from the crowd. Contact us today to discuss your character design needs and embark on an exciting creative journey together!
what we do
We develop & create